Are you in creative mode and want to make some impressive designs of acrylic pins? Excellent idea to make your time valuable from a budget and beaut point of view. Custom pins are a unique way to accessorize your belongings and satisfy your inner artist. But you don't know how to make it! Here you are with simple ways of making these pins. Animated, colorful, textured, favorite shapes, everything works if you love it. Let's dive deep to find out how to create inspirational and unique acrylic pins.
Why Are Acrylic Pins The Best Creativity Idea?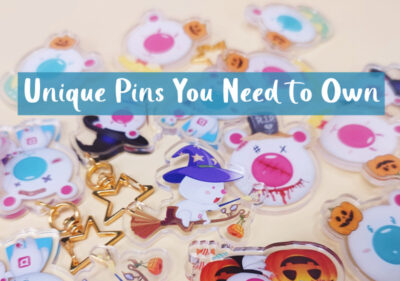 Acrylic pins are fashionable, reasonably priced, and available in various colors and designs. However, you can make your custom pins that people will want to buy. If you want your pin to stand out, pick a vivid hue and choose a look that reflects who you are. Acrylic pins come in a wide variety of designs, so it's easy to choose one that suits your taste.
Compared to other kinds of pins, acrylic pins are durable and resistant to breaking. Furthermore, they appear and feel pretty expensive, perfect for business or formal events. You can advertise your business or event with customized pins. They're also excellent for handing out as party favors.
Here's How To Make Acrylic Pins That People Will Want To Buy
You don't need a lot of stuff or hard work to make an acrylic pin. You will need an acrylic sheet, a cutter or Jigsaw, glue, pin backs,  and any decoration goods of your choice, for instance, paint.
Here is the step-by-step guide to making acrylic pins.
Create Designs For Your Pins
To make your pins, create a unique design or get some design templates online or in a craft store. Make a copy of your template or design onto the reverse side of the acrylic sheet.
Cut It Out In Desired Shape
You can use either a cutting machine or a pair of sharp scissors. When cutting an acrylic sheet by hand, cut the design or pattern traced onto the reverse side of the sheet.
Decorate Your Custom Pins
You can apply color markers, Beads, and Paint to beautify your acrylic pins designs. Have fun choosing a design to use on your pin. If you want to paint, put the pin upside down and paint the pin's base color.
Add A Pin Back
Now apply some glue and place your design on the center of the pin back. Make sure it securely attaches by placing it carefully in the center of the acrylic pin back and then pressing down slightly.
Use Or Market It In The Best Way
It feels more fantastic than buying when you create an exquisite acrylic pin yourself. You can now use it for your personal touch or give it as a gift to someone as a symbol of affection. If you feel making acrylic pins feasible, you can also market your designs and custom pins.
The unique acrylic pins are the best manner to express yourself gracefully and creatively while also accessorizing your attire. If you're on a tight budget, you can still pick them up for as little as a dollar each. These pins can be purchased from many different sources, both online and in traditional retailers. Pdodo.com is an excellent way to get your desired pins for any occasion. Getting your custom pins online is more feasible now.