A keychain is a delicate, ever-changing necessity that everyone carries around daily. It is a beautiful and versatile accessory for long-term durability.
Even though keychains are small objects, the market is seeing an increase in keychains and materials as people's personalized needs grow. It could be a dog keychain, Pokemon keychain, or a keychain card holder.
This article will discuss keychain types and top keychain materials as keychains have become more valuable and are now used as gift items.
Keychain Types 
These are the six different keychain types and their meanings: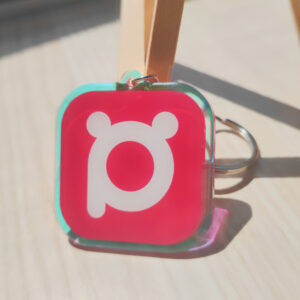 Customized Keychain– This is a personalized keychain, you can customize any pattern and any size. Not only does a custom keychain make your keys more unique, but it's also an item that showcases your unique personality. You can hang the keychain on your keys, bag, or anywhere you want.
Couple Keychain– Couples can have this cute accessory. It's a lovely gift that means a lot to the couple who owns it. It can almost be a witness to a lover in love. It can have various shapes, such as heart keychains, puzzle keychains, etc.
Souvenir Keychain– mainly obtained by participating in large-scale events. And some are related to the brand. They are both sought after by many as it is always defined as a recognition of your brand or commemoration of your participation in an event.
Car Keychain – car keys are the simplest and most effective. It always has a leather handle to prevent yours from getting dirty. You can also hang it with your room key in case it gets lost.
Pet Keychain– This is a popular trend among pet owners and lovers. Most people hang their dog keychain or cat keychain on their pet's collar. These engraved keychains include the pet owner's contact information in case the pet goes missing.
Daily Jewelry Keychain – The Daily Ornaments Keychain usually collects and decorates your keychains so you can easily find them. Of course, you can also hang a utility gadget that will not only decorate your keys but also give you quick help when you need it. They are also common in convenience stores and jewelry stores. The accessories attached to keychains, on the other hand, are quite diverse; everyone is trying to create unique keychains in a world full of keychains.
Here are the top three keychain accessories to know:
1. Feather Keychain – These are always so unique and lovely. The feathers are made with real bird feathers, crochet wool, and iron. It's always a lovely sight, light to carry, and as subtle as an accessory can be.
2. Wooden Keychain – This is a high-quality material used by businesses but is not widely used. The durability of wood is amazing, and it makes it cool for engraving keychains.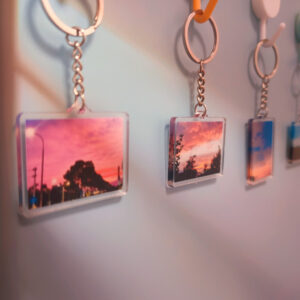 3. Acrylic Keychain – Acrylic is quite strong despite its clear and delicate appearance. It is a high-quality customizable item. This has resulted in a high rate of custom acrylic keychains in the market. Custom Keychains are common acrylic keychain accessories.
Conclusion
If you were looking to buy a keychain for yourself or a gift item, you might have been curious about the various keychains and materials used.
This article has enlightened you on the several types of keychains and their uses. You can confidently buy or gift keychains now that you understand their types and uses.