We are sure you double-check your belongings before you step out of the house to ensure that you have all your essentials and aren't missing out on anything.
However, it is natural to forget a few things when you have lots of things to carry with you, so there is no need to worry.
If you are a person who likes to carry fewer things with you and wants all your important things in one place, then the solution to your problem might be keychain wallets.
How Can a Wallet with Keychain Be of Use?
A wallet with keychains can be one of the handiest items you own, as it can save you from the hassle of carrying a lot of things together. It helps you combine your cards and spare cash, and you can easily fit them in a bag or pocket.
Also, as the size of the wallet keychain won't be too big, it will not take up too much space in your bag or pocket. Moreover, if you are thinking of investing in a useful gift for a loved one, then a wallet with keychains can actually be a cool and unique choice.
1. Slim Keychain Wallet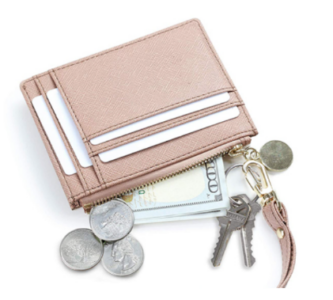 If you aren't a fan of huge wallets or think that they take up too much space, then a slim keychain wallet can be stylish and functional at the same time. If you prefer going cashless, you can easily carry your bank cards, identification cards, and other important bills in a keychain wallet.
2. Zipper Keychain Wallet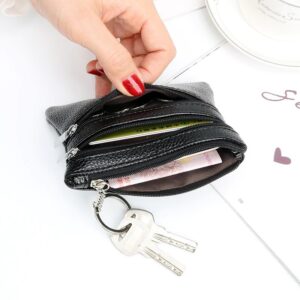 Do you usually face this issue that you end up losing your things because they are too many? Well, if that is the case then a zipper coin purse wallet can be the best option for you. When you use a wallet with keychains, you will be able to keep all your valuables inside without having a worry about losing them.
3. Front Pocket Keychain Wallet
Front pocket keychain wallets can be a unique choice as they help keep your cards and cash safe in your pocket. If you are a person who travels a lot or carries important information with you, then a front pocket keychain wallet can be a wise choice. As keychain wallets come with multiple compartments, you will be able to store your most frequently used cards.
4. Minimalistic Thread Keychain Wallet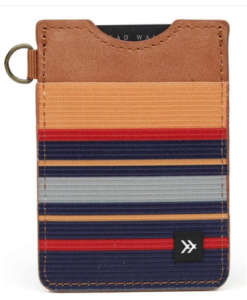 If you like to explore new styles, designs, and options, then you should know that thread keychain wallets can be a classy choice to opt for. The way that they are threaded makes them more unique, and you would develop a liking for them if you like eye-catching keychain options.
5. Mini Keychain Wallet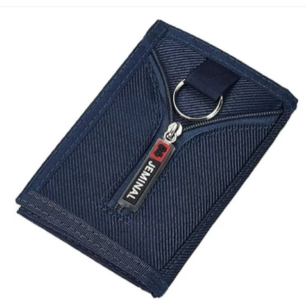 Do you want an all-in-one keychain wallet that offers all features like a zipper and interior compartments? A mini keychain wallet usually comes with different slots for keeping your cards safe, as well as another zippered portion where you can either keep something important or store your coins. The more, the merrier it is.
If you are in search of keychain wallets or want to shop for your loved ones for the upcoming holidays, then we recommend you check out our products at Pdodo. As we offer our customers various kinds of custom acrylic keychains and wallets with keychains, you will indeed find something that fits your requirements perfectly.
NOTE: All of the images provided above are from the internet and are only references for the client.