Do you learn about kychain makers and brands? Here are several keychain manufacturers brands I collected.
Acrylic keychains can be acrylic, rubber or wood materials, or special add-ons or coatings such as double epoxy, glitter or holographic foil.
Keychain Maker – Zap! Creatives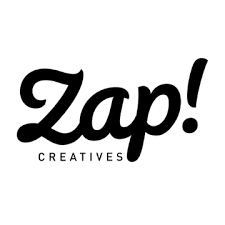 Zap! Creatives is a friendly online manufacturing portal for creative individuals, businesses and organizations who love to make!
They offer an exciting range of unique, customizable products and manufacturing services that clients can customize, but they also do fully custom work from home to suit the clients' needs.
Their unique services include
They are happy to provide their services to all walks of life. From jewelry design and promotional gifts to shop owners, bakers and product designers!
Create your own custom charms, custom key rings or uniquely designed custom pins and badges, available in acrylic or wood. They also offer self-adhesive printing with a choice of kiss cut, sheet or custom shapes. You can also create custom enamel pins or embroidered patches on their sister site, The Enamel Pin Factory.
Their experienced design and manufacturing teams are able to handle your artwork and work with you on your projects, big or small.
Zap! Creatives promise
They take seriously their commitment to you and the quality of the products and services they provide. All of their products and services undergo rigorous quality checks to ensure you receive the highest quality end product.
Keychain Maker – Vograce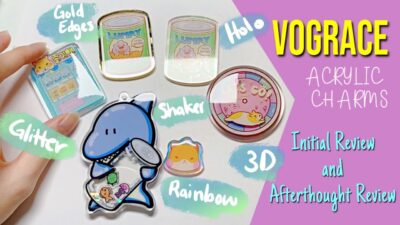 The brand is "Vograce". With "personalized customization" as the core, Vograce is a professional animation peripheral customization enterprise integrating design, development, production and sales. Products sell well at home and abroad.
They have about 200 employees. Their factory covers an area of 6,000 square meters and has more than 100 production equipments. The annual export value is nearly 15 million US dollars.
At present, the Vograce brand has been recognized by most customers. Vograce specializes in custom keychains, stickers, pins, badges, washi tape, posts, throw pillows, tote bags, lanyards, cards. Anime peripherals, IP products and other custom printed items such as stamps, throw pillows, throw pillows, mouse pads, umbrellas, mini notebooks, acrylic clocks, thermos cups, paper folders, bottle openers, fridge magnets, toy boxes, etc.
Pros:
Low MOQ
Most products can be ordered from one to any number
High Quality & Low Price
The products are of high quality and competitive price
60 Days of Worry Free Shopping
The after-sales time is 60 days. If you find your goods have quality problems within 60 days, you can contact them to deal with them
Meet all kinds of Customization Needs
If you have good ideas and other customized needs, you can let us know and vograce will try best.
Keychain Maker – Sticker Mule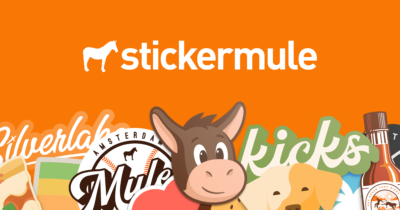 Sticker Mule is one of the best printing companies on the internet.
They support thousands of clients by hiring the best talent in the world. Their teams come from 17 countries on 4 continents and they want to do great work while maintaining a stress-free work environment, aiming to attract like-minded people to enjoy their culture.
The goal of Sticker Mule is a relentless effort to make ordering custom products fast and easy. Order in seconds, get your product in days. Free proofing, free art help, free shipping, and fast turnaround are reasons why people love them.
They have a lot of easy-to-use tools on their website to help you with custom designs. This is also one of their highlights.
Keychain Maker -Pdodo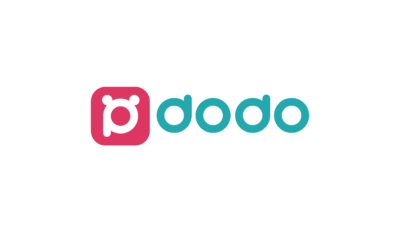 Pdodo has professional personalized customization services.
Pdodo is a company specializing in the production and processing of acrylic keychains, stand cards, stickers, phone cases and other products, as well as personalized customization services. We have a complete and scientific management system. Pdodo's integrity, strength and product quality are recognized by the industry. Individual buyers and wholesalers are welcome to guide and consult customized services, we will cooperate with you wholeheartedly.
They have about 100 employees and more than ten years of production experience.
Their factory covers an area of 680 square meters with more than 50 production equipments. The annual exports reach nearly 5 million U.S. dollars.
Pdodo specializes in custom keychains, stickers, Washi tape, standees, tote bags, phone cases and other custom printed products. They have lower MOQ. Most products can be ordered from one to any number.
The products are of high quality and competitive price.
They can meet all kinds of customized needs.
Overall, Pdodo has a very good reputation. A lot of people love this manufacturer!
Keychain Maker – Pinstargift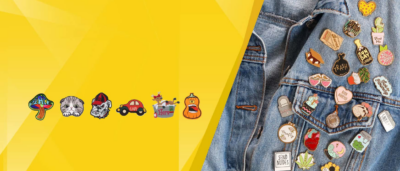 Over 15 years of experience in the gift and crafts industry. Started a foreign trade trip in 2003, and established a factory and team in 2007. Has a wealth of experience in the gift crafts industry. With professional skills and team management experience, Pinxing has become a first-class manufacturer in the gift and handicraft industry.
Specializing in the production of various gift crafts, including badges, medals, coins, badges, keychains, bottle openers, soft PVC products. The products are very popular and have been exported all over the world.
All of their products are made of high quality metal and bright enamel colors. As a manufacturer, they can customize your logo for you and offer a variety of support options and special packaging. With 20 years of experience making coins, key chains, custom lapel pins, PVC patches. High-end pins are the epitome of success, branding and fashion. More and more companies and brands have brooches with custom logos, which are collected and sought after by young people and successful people.
The company has more than 120 employees; they have professional staff and advanced equipment, including CNC die-carving machines; 500T×2; 300T×2 hydraulic press, 88T×2 die-casting machine, and various punching machines. Pinstar constantly strive to improve product quality. They have been working hard to meet the increasing demands of customers around the world.