This is the perfect time to be an anime fan to make acrylic standees. There are so many good animes out currently in every genre under the sun that it is hard to narrow down the list of the best animes airing currently to s select few. On top of that, anime has truly experienced a surge in popularity online, and now fans can find entire communities dedicated to a single character within an anime. Anime has a whole culture surrounding it. Fans get merchandise and accessories, like custom anime acrylic standees or custom keychains, of their favorite shows. Let us explore the top animes to watch out for and the accompanying merchandise you can get.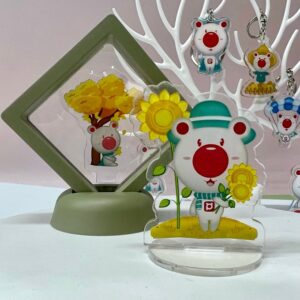 The Top 8 Animes In 2023
Here is a short list of a few amazing animes that are a must-watch:
Attack on Titan
Starting with a cult classic, Attack on Titan has had a wonderful decade-long run. The anime concluded recently with its final season, providing a grand conclusion to a heart-wrenching and gripping story. The anime is filled with action yet is full of depth and plot. It features excellent character development and forces the viewers to contemplate deeply upon the human condition. It is a crime to ignore such a wonderful anime, one that will have you thinking about the story long after you have finished the show.
Demon Slayer
If you haven't watched Demon Slayer, then you are seriously missing out. The anime has taken the world by storm. The premise of the show is simple; it follows a young boy seeking revenge after his entire family is slain by demons and his sister is turned into a demon. Despite using an old trope, the show is unique due to its high-octane action sequences that will have you on the edge of your seat.
My Hero Academia
Enter the world of superheroes in training. Filled with the typical anime tropes, My Hero Academia is fun with a capital 'F'. Expect the unexpected with strange superpowers and unique characters. The animation is full of color and complements the dynamic tone of the story.
Cyberpunk:  Edgerunners
Fans of Cyberpunk 2077 must see this standalone anime set in the same universe. Edgerunners follows the story of David Martinez and how this kid from the streets becomes a top edge runner. The action is slick, the pacing is fast, and the references to Cyberpunk 2077 are a cherry on top.
Spy X Family
Shifting gears from action-heavy animes to something more light-hearted and comedic. Spy X Family follows the adventures of a quirky family. Tasked with a mission of 'starting a family', Loid Forget happens to 'marry' a trained assassin and adopt a daughter who has telepathic abilities. The anime has it all, comedy, drama, action, and thrill. It is an easy watch and one that has become popular since its release.
Chainsaw Man
Get into the gory, messy, and ruthless world of Chainsaw Man. Violent and unforgiving, the story is about Denji, a struggling young man who makes a deal with the devil and gets the power to transform his body parts into chainsaws. Denji fights devils as the Chainsaw Man while going about his life as a human. The anime is fairly new, having been released in 2022; however, it already has a very dedicated fan base.
Odd Taxi
With a cast of anthropomorphic animals, a series of mysteries, and an unlikely protagonist, Odd Taxi is just as strange as it sounds. But it all works together so well. The intriguing mystery, along with an interesting cast of characters, makes this anime a winner in the mystery genre.
JoJo's Bizarre Adventure
Season five of JoJo's Bizarre Adventure has just become available for streaming. Based on a long-running manga, the anime is about various members of the Joestar family and how they defeat supernatural forces. The show has action, adventure, comedic relief, and some dark and serious moments that will tug at your heartstrings.
Bringing your anime to life with custom acrylic standees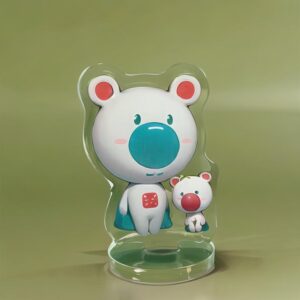 Anime lovers no longer have to make do with simply watching the anime and gushing over their favorite character or storyline; fans can get custom acrylic stands to bring these stories to life. Anime is known for its unique art style, and having that art in a 3-D form as an acrylic standee is cool.
Custom acrylic stands allow you to have a more immersive experience. Get an acrylic standee of your favorite character, be it Eren Yeager or Denji, or Anya Forger. Custom acrylic standees are lightweight and durable and enable fans to display the characters that mean so much to them. Pdodo is a leading name in all things custom-made, whether it be custom pins, custom keychains, or custom acrylic stands. The website allows you to conveniently order your custom design online and get exactly what you want to be made with high-quality material.