Do you enjoy anime and are getting ready for a spring trip? Have you thought about your trip plans and your luggage? Think about bringing some anime keychains in your suitcase.  Custom acrylic keychains are a remarkable way to express love for your favorite characters. Further, you can also use them for a variety of activities while you are traveling.
In this blog post, you will learn everything about spring travel with anime keychains, from style to fun activities with your custom acrylic keychains.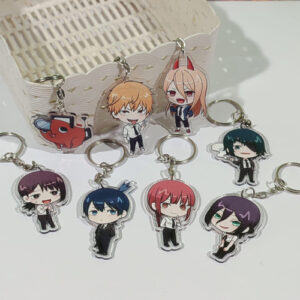 An Insight into Well-Known Anime-Inspired Destinations
If you're unsure where to go, consider traveling to well-known anime inspiration cities, such as Tokyo, Kyoto, and Osaka in Japan. The myriad anime-related events and activities such locations offer would be fun for any fan.
Going to restaurants and shops with anime themes, and attending anime shows and festivals, are all fun things to do.
Do You Have Anime Keychains for Travel?
Travel is great fun. Why not travel with style? Anime keychains allow you to personalize your luggage, backpacks, and keys. Further, some custom acrylic keychains even have practical functions, such as bottle openers.
There are several sources to buy anime keychains, and Pdodo is one of them. Pdodo offers a variety of keychain designs and lets you customize them to suit your preferences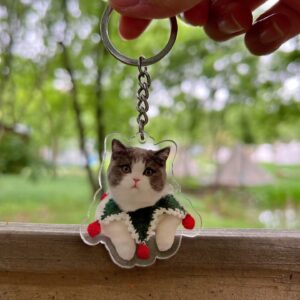 How Can Anime Keychains Make Your Spring Adventures More Exciting and Out of the Box?
Let's explore some activities you can do with your acrylic keychains.
Add Custom Acrylic Keychains in Your Luggage
A fun way to use anime keychains is to decorate your luggage with custom acrylic keychains. You can have a keychain of any design, such as your name or a beloved anime character. It is a fantastic way to give your luggage some flair. Further, you can effortlessly locate your baggage.
Showcase Your Travel Moments with Photo Keychains
Making photo keychains to display your travel memories is a creative idea. Print out your best pictures and attach them to the keychain for a one-of-a-kind and fun accessory. It will always remind you of a rollercoaster of emotions of a particular moment whenever you see it.
Keep Your Favorite Music Playlist Close at Hand with Spotify Acrylic Keychains
Sharing your favorite playlist with others is smooth sailing with Spotify acrylic keychains. Anybody can listen to your playlist by scanning the scannable Spotify code display. It is a fantastic way to meet other music lover travelers and talk about each other musical preferences.
Add Some Creativity with Metal Keychai
Metal keychains, both simple and elegant, can add a touch of style to your luggage. They are robust, and you can buy them in several designs and colors.
Open your Creative Juices with Puzzle Piece Keychains
Similarly, you can also bring your puzzle piece keychains during travel. The pieces make perfect gifts for traveling companions. The reason is that they stand for the camaraderie of group travel among friends or family.
So, such acrylic keychains encourage imagination, pique your curiosity, and brighten your spirits.
Enhance Your Travel Experience With Custom Acrylic Keychains
In a nutshell, having an anime keychain with you is a fun and practical travel accessory. Whether you want to carry a helpful object or customize your luggage, there is a keychain for everyone. Therefore, consider packing some custom acrylic keychains for your upcoming trip so that you can travel in style.
If you need guidance regarding custom acrylic keychains for your travel, get help from Pdodo– a reputable Keychain seller.