In an age of customized and personalized items, Custom keychains are no exception! Whether you're looking for something unique to gift a loved one, or just want a way to express yourself to the world, custom keychains are the perfect way. Not only are they functional accessories that can carry your keys with style, but also they offer an easy and affordable way to create unique designs that reflect your personality.
Get creative and share your personalization with custom keychains today!
Budget-Friendly Customization
Gone are the days when customizing items was deemed expensive; now it's easier than ever! Many online platforms like Pdodo offer affordable options in terms of quality and pricing, so you can rest assured that you're getting exactly what you pay for.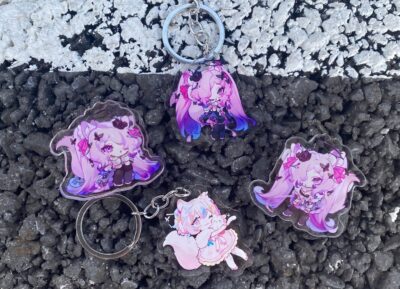 Moreover, if you're looking to purchase several items at once, many platforms also provide bulk order discounts as well as special offers from time to time which makes them even more desirable.
Enhancing Brand Identity & Promotion
Businesses have the opportunity to leverage custom metal or acrylic keychains to solidify brand identity amongst existing customers while simultaneously enticing potential customers as well. A unique design paired with an attractive logo helps promote your business while increasing name recognition at the same time.
Shape and Size Customization
Customers can choose from multiple shapes and sizes when designing their own custom acrylic keychains. This allows them to create a unique design that reflects their company's branding or personality perfectly. Different sizes may be necessary depending on how much text or artwork needs to fit onto the product, and different shapes may be used for aesthetic appeal.
Material Selection
Keychains can come in a variety of materials such as metal, acrylic, leather, etc., giving customers plenty of choices when it comes to finding something that suits their taste perfectly. Acrylic is one of the most popular choices for custom keychains because it's durable enough to withstand regular use while also being aesthetically pleasing.
Engraving / Printing / Embossing Techniques
When ordering custom keychains, customers have several engraving and printing options. Embossed designs offer raised imprints while debossed designs provide depressed impressions. Laser engravings offer sharp edges and precise lines. Screen printing offers vibrant colors that won't fade over time whereas digital prints provide unlimited color options plus photo-quality images.
Inspirational Ideas for Personalization
Personalization is key when it comes to custom acrylic keychains. You can use this opportunity to engrave names, initials, or meaningful quotes on your keys that represent who you are or how you feel about certain things in life.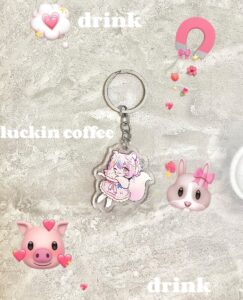 Alternatively, considering incorporating artwork or logos which act as a symbol of something special such as a family reunion or a memorable moment spent with friends could also be a worthwhile effort! Last but not least, photos and memorable dates can also be utilized when customizing your own set – giving off unique vibes depending on how they're used!
Show Off Your Personal Style – Affordable Custom Keychains
Showing off your creativity is now easier than ever with Pdodo's affordable custom acrylic keychains. Choose from a wide range of options, including acrylic charms, holographic designs, epoxy, and wood/metal personalized accessories. With any design you pick, you can add a little bit of fun to life!
Get yourself the perfect accessory that perfectly matches your own unique style with Pdodo!