Custom keychains have become more than just functional accessories; they have evolved into a popular fashion statement and a way for individuals to express their unique personalities. With their practicality and versatility, custom acrylic keychains have captured the attention of a wide consumer base, presenting a significant market opportunity for entrepreneurs looking to start a custom keychain business.
But what exactly goes into the process of starting a custom keychain business? Keep reading to find out all the details.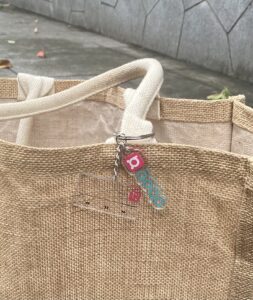 Identify the Materials and Supplies Needed
To create high-quality custom keychains, it is crucial to carefully select the materials used. Through research, identify suitable materials such as metal, plastic, or leather that align with your design vision.
When selecting, you must also consider factors like durability, aesthetics, and cost. It's essential to source materials from reliable suppliers who can provide both quality and affordability, ensuring that your keychains meet customer expectations while maintaining reasonable production costs.
Design and Conceptualization
After you have decided on the material, you need to conceptualize the pre-made designs for the custom acrylic keychains. So, the customers will also be able to customize these pre-made designs besides getting personalized designs made from scratch. You can use good software or make a hand-made sketch of your designs.
Production Process for the Keychains
Determine whether you will handle production in-house or outsource it to a manufacturer, considering equipment, resources, and cost-effectiveness factors.
Regardless of the production approach, implement quality control measures to maintain consistency and meet customer expectations. This includes thorough inspections, testing, and monitoring at various stages of the production process to ensure the final product's quality and durability.
Customization Methods
Next, determine the available customization options such as engraving, printing, or adding unique attachments to the custom acrylic keychains. Find different techniques and processes to apply these customizations effectively, ensuring they align with the chosen materials and design concepts.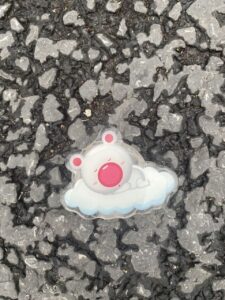 By offering a range of customization options that align with the materials and designs, you can allow customers to create truly personalized and unique keychains.
Packaging and Shipping Options
You must also have appealing and functional packaging showcasing keychains while protecting shipping. Consider incorporating your branding elements, such as logos and taglines, on the packaging to reinforce your brand identity.
When shipping, explore different shipping options and carriers to determine the most efficient and cost-effective method for delivering your keychains to customers. Proper packaging and shipping options contribute to a positive customer experience, protecting the keychains and ensuring they arrive in excellent condition.
Where to Get Custom Acrylic Keychains?
If you want to get ready-made custom acrylic keychains that you can customize and sell, Pdodo is the solution. You can find various custom products on Pdodo, such as custom pins, custom keychains, custom pillows, phone holders, and more.
So, instead of spending a huge amount on manufacturing and waiting days for the product to arrive, you can just get your hands on custom keychains at affordable rates on Pdodo and save on cost. You can visit our website to view the entire catalog of our custom products including keychains and get started on your business right away.