There are many different Custom Standees. Would you like something that will enhance the aesthetics of your table tops? Something show-stopping that will force your guest to look at it? Then why not go for some very cute custom standees? Table tops are incomplete without a pleasing décor, and standees are a part of that décor.
You can customize them into the style you want that matches your table vibes. Want to know more about standees? Following are some different types of customer standee designs that you should know about:
Different Custom Standees Designs That You Can Go For
If you are confused about what type of custom standee you should go for. Or if you are entirely new to this concept, then no worries. Following are some of the trendiest designs that you can go for:
Cute Clear Acrylic Standee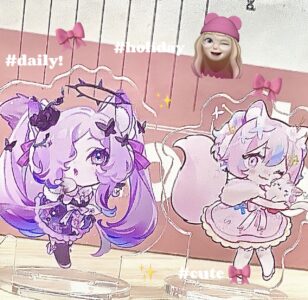 Clear acrylic standees are quite a trend these days and look extremely cute while standing on your table. You can get them custom designed in various shapes or get them made according to your liking. Acrylic standees are quite sustainable and are also pretty easy to clean. The best part is that these last for a very long time.
So whether it's your favorite cartoon or anime character, you can always have them by your bedside in the form of standees. Or you can always go for the custom clear acrylic standees by the Pdodo.
Rocking Standees
Not a fan of simple standees? Want something unique? Then go for the custom standees that shake. These standees are designed in such a way that the slight movement cause them to rock back and forth. Rocking stands look cute and give table tops a very aesthetically pleasing look. Just like the acrylic standees, you can also get these custom designed. Moreover, you can always refer to Pdodo to check their shaking standee.
Message Board Standee
Do you have a habit of forgetting things? Then why not write them on the message board and put them on your bedside table? The best part is that this message board also comes in the form of standees. Customized message board standees are also available to help you with your daily tasks. You can even write your to-do lists on these and get on with your day.
Wooden Standee
If you do not like acrylic standees, you can always opt for some other material like wood. Wood is the second most opted material for the table custom standees. Pdodo does that too. You can easily tell them your requirements and get your desired standees.
Single/Double-Sided Standee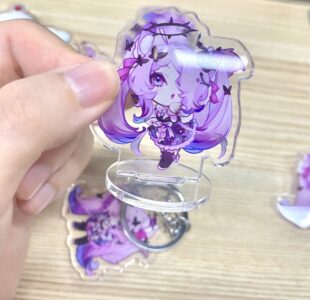 Last but not least, custom standees can either be single or double sides. Single-sided means that the print will be visible only on one side. In contrast, the double sides mean the pattern will be visible on both sides. So, you also get the choice to choose what you want.
Get Your Hands On Custom Standees Now
Custom standees for tables are a great way of increasing the beauty of your table tops. Moreover, these are also great gifts to show your friends and loved one's appreciation. However, if you are looking for a reliable vendor for your standees, Pdodo is the best choice.