If you are a child at heart who is in love with soft squishy things, then plush keychains are the best gift you can give yourself. Plush keychains are the trendiest type and level up the aesthetics of your accessories like bags, keys, belts, etc.
Moreover, if you want a cute little plaything that feels soft in your hands, then what's more best than these cute keychains?
Following are some design ideas that you can choose when getting your keychains customized, especially if you are new to the keychains world.
Designs That You Can opt For Plush Keychains
Following are some of the designs that you can go for designing the plushy keychains. All these are pretty trendy designs improving the beauty of your accessories:
· Favorite Anime Character
Who isn't familiar with the anime? Anime is the most popular pass time show. So if you are the biggest anime fan, what better way than turning them into plush keychains and keeping your favorite characters with you all the time? You can get your favorite anime characters custom designed into keychains and hang them with your school bags.
· Favorite Cartoon Character
Gifting someone their favorite cartoon character keychain is another excellent way of showing your love to them. Cartoon plush keychains are the best gift for children. You can either go for the premade ones like the Pdodo's custom plush keychain, or you can go for a custom design. If you are a kindergarten teacher gifting custom cartoon keychains is the best idea.
· Favorite Animals
If you are an animal lover or know someone who is the biggest animal enthusiast, then going for plush keychains with animal prints is the best thing. You can even share your love for animals with your friends by gifting them keychains with their favorite animal prints.
· Sports That You Love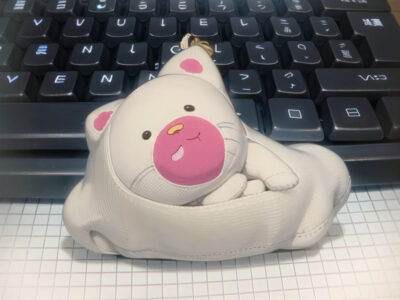 Sports is the most important mean of improving your relationship with your fellows or colleagues, especially if you are a male. Everyone knows the male bond over sports. So why take it up a notch and get a plush keychain customized according to your loved sports? Football, basketball, and cricket are the most loved sports worldwide.
How Can Pdodo Help You Turn That into Reality?
If you are looking for the best place to get your customized plush keychains, Pdodo is the site for you. Pdodo takes your ideas and inspirations and turns them into reality by providing beautiful keychains.
All you need to do is choose the style of keychain you want. Elect the size and then upload the file that has your desired print. And then wait for your loved character to turn into a beautiful keychain.
The best thing about Pdodo is that it offers discounts if you offer it in bulk.
If you are looking for a very inexpensive way of showing your love to your fellows, kids, or friends, then gifting keychains is the best way. And if you are a lover of cute squishy plushies, then do go for these plush keychains. Moreover, to get the best quality, Pdodo can be your great partner.