Wedding favors culture is a cute tradition. It allows you to express your gratitude to your loved ones for being a part of your special day by providing meaningful items that your wedding guests can use repeatedly. They can also reflect your personality as a couple.
These gifts are even cuter if they match your wedding theme. You can give favors like custom keychains, acrylic standees, and so on.
This article will go over a few wedding favor gift ideas that are sure to be used and appreciated by your guests.
Reasons To Gift Wedding Favors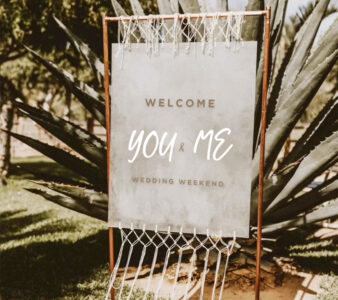 On your wedding day, you will want to say a few things to your guests. Before you get to the microphone, wedding favors allow you to say it with your actions.
Here are four reasons you should gift wedding favors:
It's a fun wedding tradition to carry on.
To express gratitude to your guests for their attendance.
To affirm that you thought about your guests throughout the planning process.
A cool souvenir is always appreciated as a gift.
Unique Wedding Favor Ideas
Choosing the perfect favor item can be difficult because there are so many options.
Here are six unique favor ideas that you can't go wrong with:
Aromatherapy – This is the ideal present. Whatever fragrance is given, it will be valuable. The use of essential oils as medicine is both relaxing and novel. This demonstrates that you care about your visitors.
Perfume – A good fragrance is always appreciated. Everyone is extra conscious of their scent. This is one gift that will undoubtedly be used, and it may even begin at the venue.
Custom Keychains & Stands– Customized favors are the best. You can include a famous quote or a silly joke. You can also customize a special wedding keychain or acrylic standees with your wedding photos. You can even customize keychains for each guest. Get such a memorable gift at your  wedding that's sure to impress your guests
Water Cups – Glass cups, water cups, or any type of water cup make an excellent gift. Cups are timeless, and there will always be a need for them in our homes. This gift will always remind them of your special day and how much they were appreciated for being there.
Masks – There are numerous ways to personalize a mask gift. It could be a skincare face mask sheet, a health facemask given the current state of the world's health, or a party mask. Whichever mask you choose, it will be useful and appreciated.
Chocolates – Everybody's best friend is chocolate. A box of chocolate has numerous uses; it can be eaten, cooked with, and so on. This makes it ideal as a gift.
Bottomline
It can be stressful to select the perfect wedding favor while planning your special day. There are numerous factors to consider, ranging from your budget to the preferences and uniformity of your gift.
This article has discussed the benefits of the best favor ideas. You can rest assured that now that you've read this, you'll have the best wedding favor for your guests.