If you are looking for a gift for a dog lover, you might be overwhelmed by the many options available. No matter the event, you want to find something to make them smile and show how much you care. But how do you choose the best gift for someone who loves dogs?
Here, we have compiled a list of thoughtful, useful, and fun gifts that can be personalized as well, such as custom acrylic keychains. Read on to discover the five gifts for dog lovers that will make them happy.
A Book of Dog Breeds
An artistic way to showcase your lover for your dog-lover buddy is to gift them a book of dog breeds. They can display it on their coffee table or in their room on the side table. It is an amazing way to enrich their knowledge about different dog breeds and their characteristics. So, if your friend doesn't have a dog yet but is planning to get one in the future, they can get help from your creative gift.
Custom Acrylic Keychains
One of the most unique presents you can give dog lovers is custom acrylic keychains that has a dog made on it. Custom acrylic keychains are not only great for decoration, but they are practical and can be easily carried around in a pocket. It will give your friends a cool edge and will also keep them close to something they love a lot – dogs. You can get your custom acrylic keychain made from Pdodo for a special touch.
Personalized Pet Blanket
If you want to give something cozy and warm to your dog-lover friend, a personalized pet blanket is a great choice. You can get the family dog illustrated on the blanket and get it customized in your buddy's favorite color. This will give them happy and warm vibes, and they can take a peek at their furry friend's face any time.
Dog-Theme Custom Acrylic Pins
Custom presentss are the best ones as they add a unique personal touch for the recipient. One such item you can gift your dog-lover friend is a custom acrylic pin. These custom acrylic pins with dog themes can be easily attached to the shirt or just kept in the room as decoration. They can be used in multiple other ways and will make a perfect addition to the collection of your bud's dog-themed things.
Puzzle Toys for Dogs
Instead of gifting something for the person, you can also give them something for their dog. There is nothing better for a dog owner than an engaging toy that challenges the dog's brain and keeps them entertained.
A puzzle toy will make a great gift for dog lovers who want to stimulate their dog's cognitive skills and prevent boredom. It has multiple levels of difficulty and rewards your dog with treats. This gift will also bring the dog and its owner closer together, so points for that!
Where Can You Buy Custom Gifts for Dog Lovers?
It can be hard to find places where you can buy quality customized gifts for dog lovers. If you are stuck, chec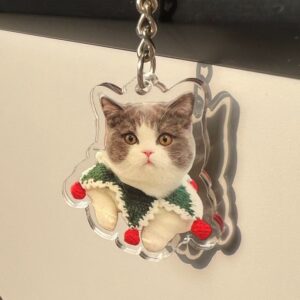 k out Pdodo. You can find gifts such as personalized keychains, acrylic pins, an acrylic standee, and more at Pdodo. These can be customized to meet your specific requirements. This way, you will really bring joy to dog lover friends. Visit Pdodo to check out all the products.