Customized clothing has been quite a trend these days. People like to design their clothes according to their liking to flaunt their style. Imagine someone else wearing the same dress as you at an event. Not a good thing, right? So it's better to design your own clothing.
That's why custom clothing is the first choice of people these days. And if you have also been considering custom clothing but are still wary about it, The following are some plus points you should know about personalized clothing.
Benefits Of Getting Customized Clothes
If you have been contemplating whether you should get custom clothing or not, then you should consider the following benefits:
A Boost in Self Confidence
How can custom clothing boost confidence? Simple when you get something customized according to your measurements, you will feel confident wearing it. Personalized clothing is an excellent way of flaunting your style, making your whole look flattering. Custom clothing also allows you to tailor your dress the way you want. For example, you can get the pattern you obsess over and make it as fit as you want.
Convey Your Uniqueness
When you design your own clothing, it accentuates your style. Your clothes convey your uniqueness, and every inch of the cloth screams you. Moreover the chances of someone else wearing the same dress as you are even less. So if you love to completely stand out in the crowd, then custom clothing is a good option. And Pdodo can be of great help as a clothes customizer.
Saves Time and Money
Personalized clothing is an excellent way of saving time and money. That is because you might not be able to find the specific clothing item in the retail stores. Instead, if you directly go to the clothes customizer and let him know what you want, you will save tons of time and get the specific items sooner.
Moreover, even if you are able to find something that does fit your look, you might not like the fabric or the pattern; it will be a waste of money. So why not design your own clothing yourself in the first place?
Best For Brand Marketing
Personalized clothing is also a great way of showcasing your brand. You can create some eye-catching designs that resonate with your brand and give them as a gift to others. It will not only increase your credibility but will also increase your customer base.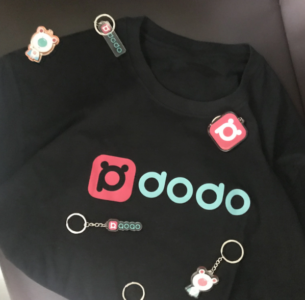 How Can We Design Our Own Clothes?
Getting custom clothing is not a hassle. You can find various online and local vendors to help you create your dream clothing. Pdodo is one of them. Pdodo has been working as a clothes customizer for its customers.
Working with them is very simple. All you need to do is select your size and color and upload the design you want. They will customize it for you. You can also check out their unisex customized hoodies. And The best part is that they offer amazing discounts If you bulk purchase.
Conclusion
Custom clothing is the trend these days, and if you are someone who likes to stand out in the crowd and be completely different. Then personalized clothing is a great way to do it. And if you are looking for a credible clothes customizer, Pdodo should be your go-to place.